LMA Southeast Hosts Encore Session of "Goldilocks and the Three Career Paths."
September 15, 2017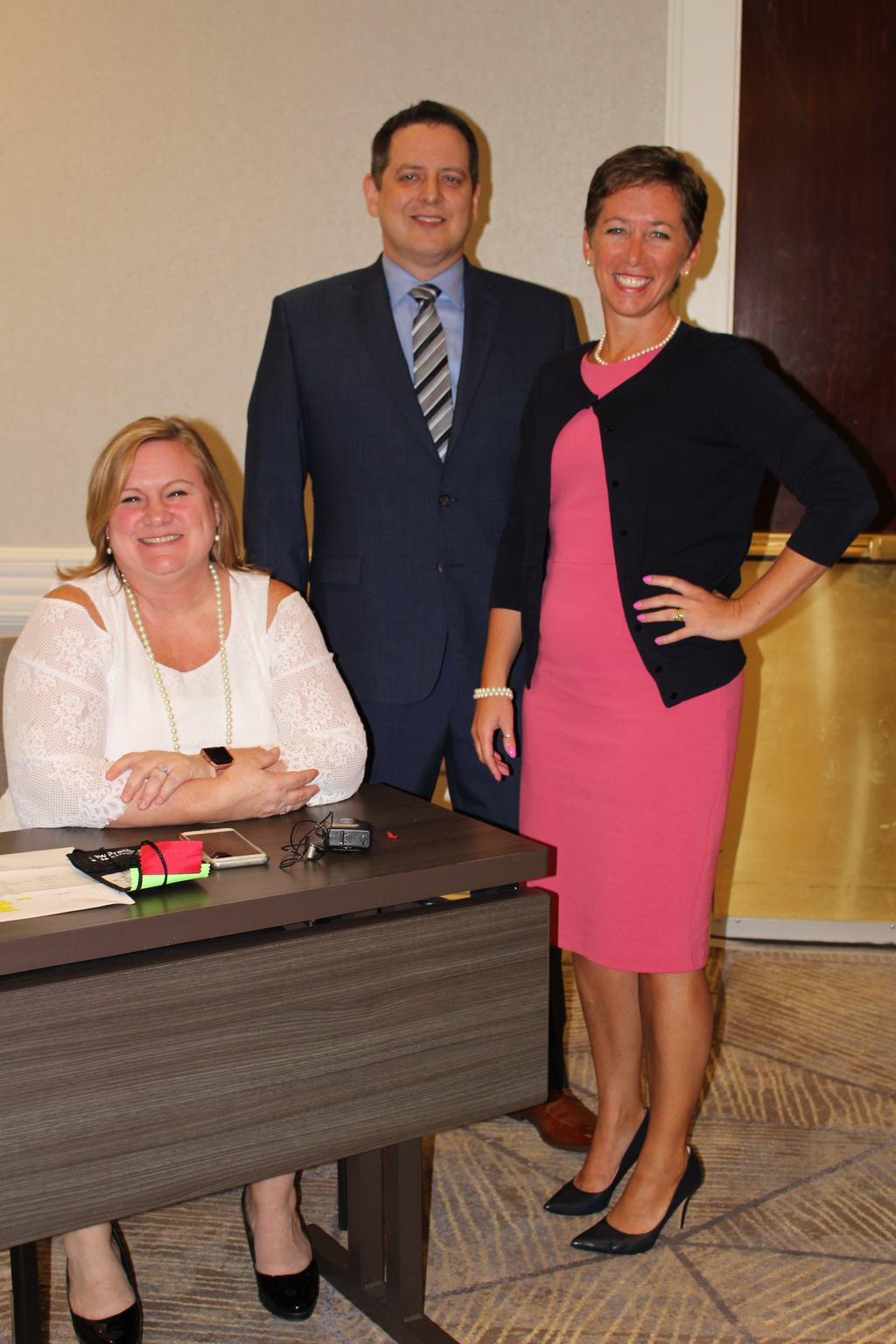 The Southeast Chapter of the Legal Marketing Association hosted Philadelphia law firm marketing professionals Jamie Mulholland, Trish Lilley and Jim Jarrell for an encore presentation of a popular career path program they presented earlier this year at its 2017 conference, held this week at the Marriott City Center in Charlotte, North Carolina.
In "Goldilocks and the Three Career Paths," first presented earlier this year in Las Vegas at the organization's international conference, the trio reflected on their current leadership/entrepreneurial roles and how they got there. By sharing their experiences in heading practice development at a big law firm (Lilley), mid-size law firm (Jarrell) and as a marketing consultant to Philadelphia-area law firms (Mulholland), the three hoped to help attendees understand the opportunities and challenges that lie ahead, depending on the path they chose.
LMA is a non-profit association founded in 1985 for professionals involved in marketing and business development for law firms. Lilley and Mulholland are founding board members of LMA's Philadelphia Chapter.
Mulholland, whose consulting practice is based in Sea Isle City, New Jersey, has co-chaired the LMA Philadelphia one-day conference for both of its two years of existence and was twice named to the "Best of" list for law firm service providers by The Legal Intelligencer, the oldest law journal in the United States.
For more information, visit www.mulhollandmarketing.com