Mulholland Moderates "Are you Smarter than a Solo Marketer?"
August 09, 2017
Over 50 Philadelphia law firm marketers recently attended a discussion on the challenges of being a solo marketer hosted by the local Philadelphia group of the Legal Marketing Association.
In a lively, talk show-style format, Jamie Mulholland questioned two longtime marketers – Reger Rizzo & Darnall Marketing Director Kelly O'Malley and Fox Rothschild Business Development Manager April Colby on how to be the best "team of one" for a law firm. Collectively, through answers and anecdotes, the trio shared their experiences on how to create effective business development plans and utilize what can sometimes be limited firm resources to their optimal advantage. In addition to the Philadelphia audience, the event was livestreamed via Facebook to groups of marketers in Wilmington, Delaware and Princeton, New Jersey.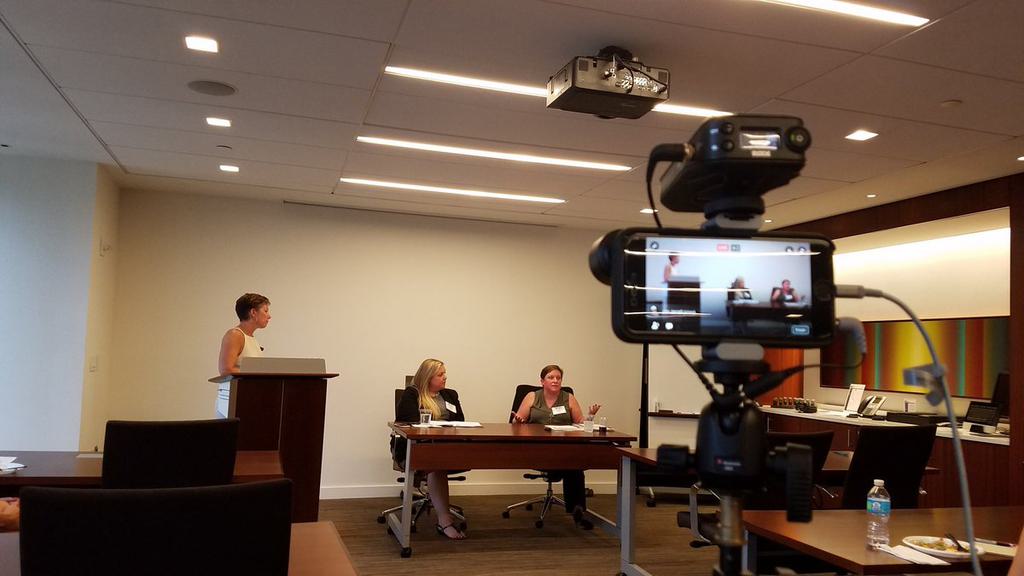 LMA is a non-profit association founded in 1985 for professionals involved in marketing and business development for law firms. Mulholland was a founding board member of the Philadelphia chapter and has co-chaired both years of the successful one-day conference for legal marketing professionals in the Philadelphia region.