Jamie Mulholland to speak at South Jersey Women's Forum
May 31, 2012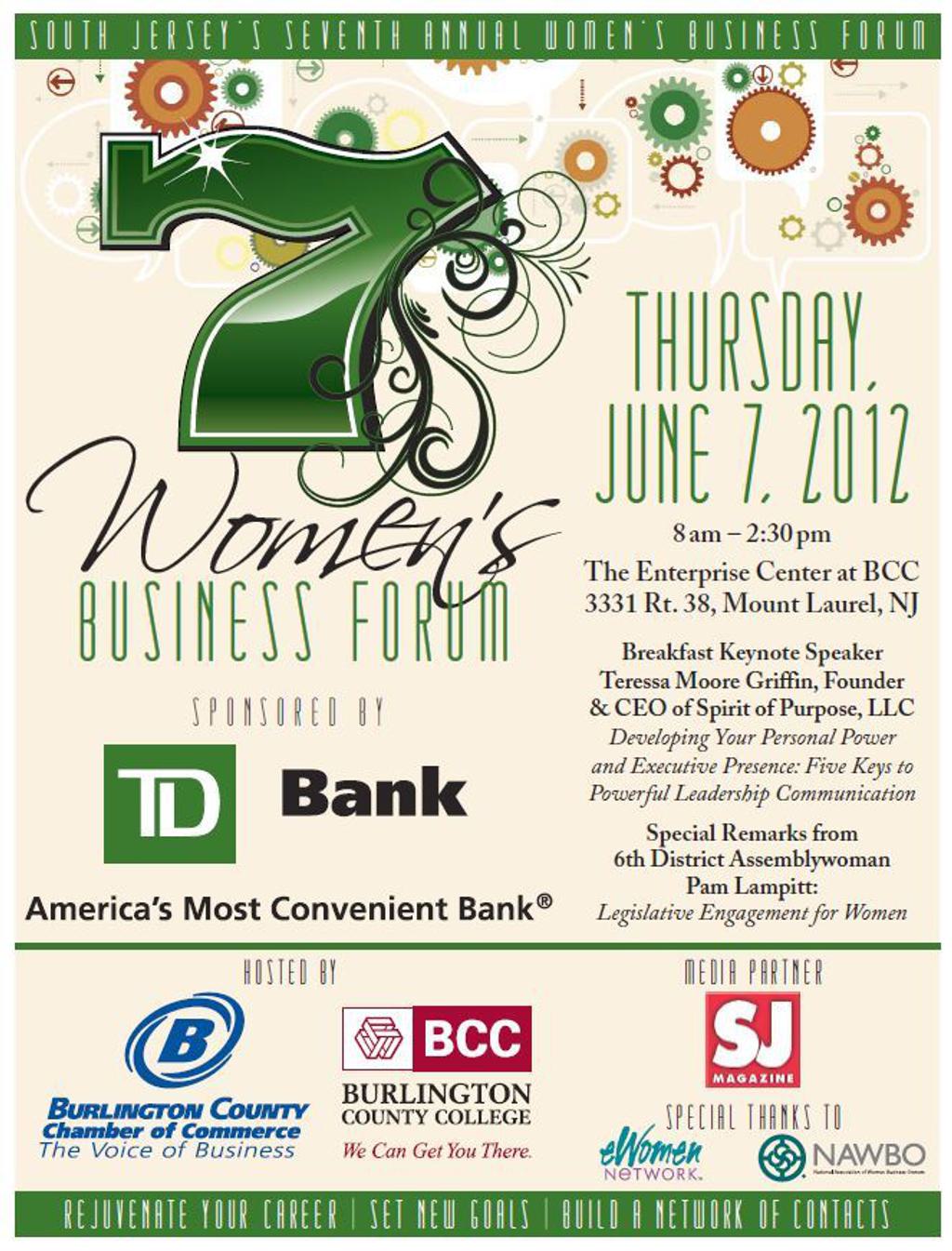 Jamie Mulholland is slated to speak at the 7th Annual Women's Business Forum, hosted by the Burlington County Chamber of Commerce. Set for Thursday, June 7th, 2012 from 8am-2:30pm at the Enterprise Center at BCC, 3331 Route 38, Mount Laurel, NJ, the event is targeted to women professionals and business owners throughout the region who wish to rejuvenate their careers and establish powerful new business contacts.
Her program is entitled "From Business Card to Business Opportunities: making your networking work," and covers how professionals can establish and develop a brand (both personal and on behalf of one's company) that is impactful and memorable.
Jamie Mulholland has worked exclusively with attorneys and law firms on their legal marketing and branding efforts for over a dozen years.
Download a pdf copy of the Women's Forum brochure.