Jamie Mulholland to Moderate "The Zen of Rankings" Webinar
September 23, 2009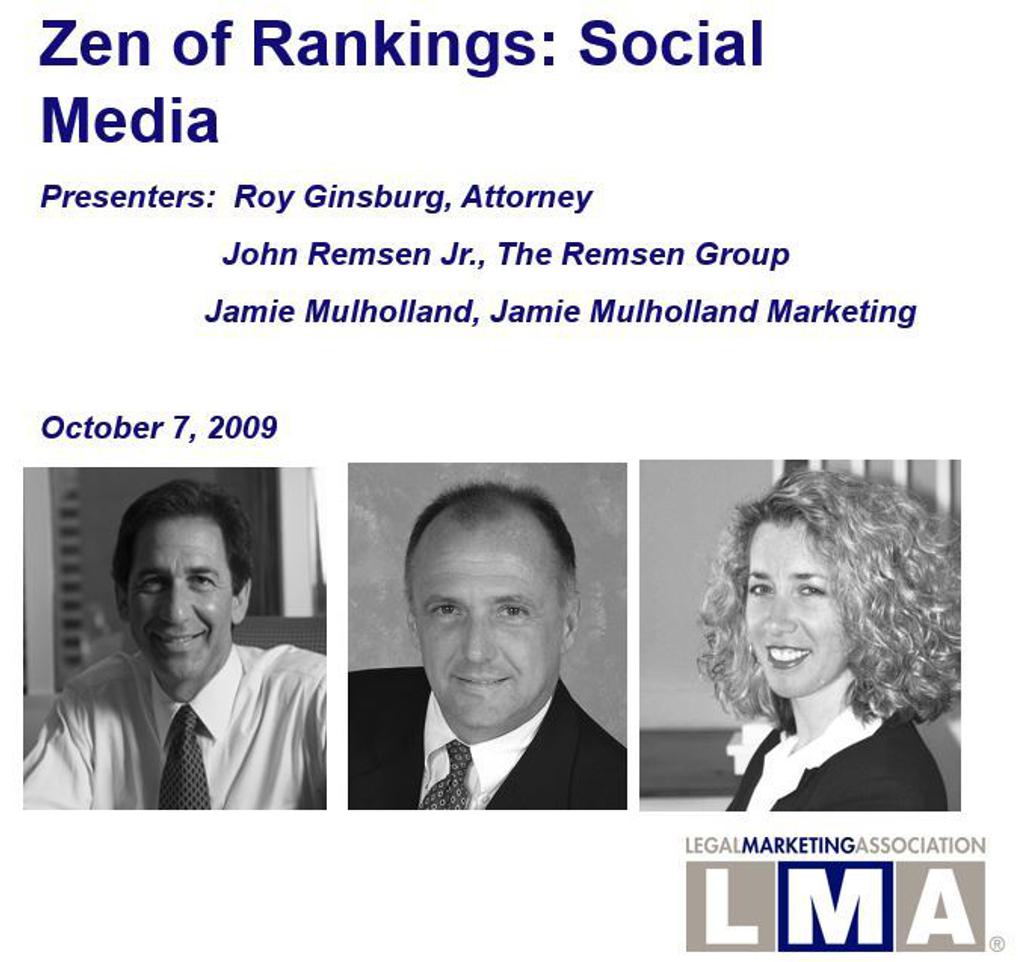 Jamie Mulholland is scheduled to moderate the latest installment of the Legal Marketing Association Webinar Series: "The Zen of Rankings."
Targeted to all levels of the international group's membership, this program will review some of the most popular and sought-after law firm directories and ranking lists in a convenient setting that allows members to participate without leaving the comfort of their offices.
Are your lawyers interested in being named in Chambers, Best Lawyers, Super Lawyers, Martindale and other directories? Find out how to get listed, who really looks at the rankings, and whether directories help or hurt firms in their marketing efforts.
Along with panelists Roy Ginsburg and John Remsen, Mulholland will delve into the importance - or lack thereof - of these directories and rankings for law firms.
Date/Time: Wednesday, October 7, 2:00 pm - 3:30 pm ET
For more information or to register: Visit www.legalmarketing.org.