Jamie Mulholland Speaks at Largest-Ever LMA International Conference
May 04, 2015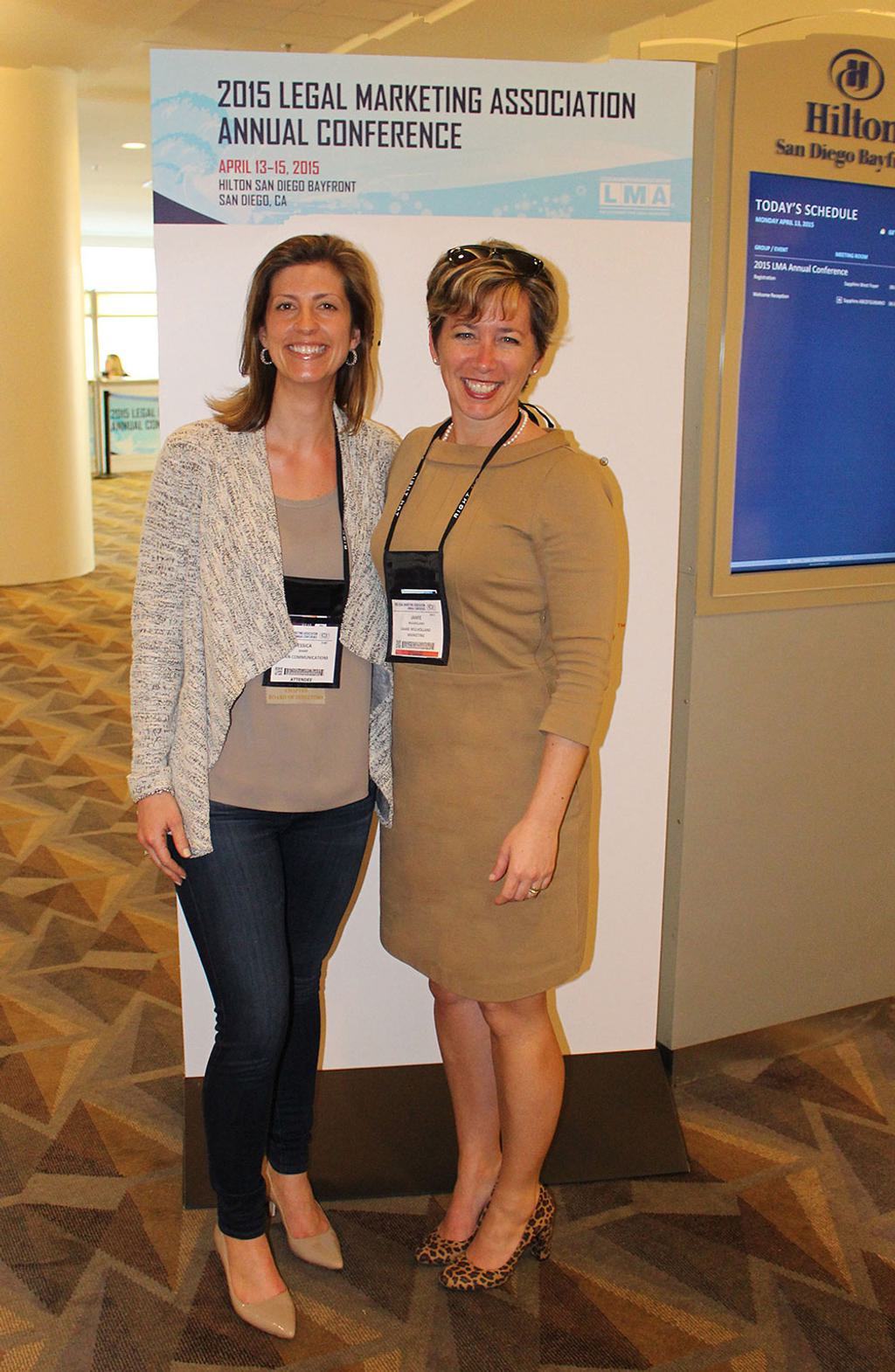 Jamie Mulholland recently spoke at the 2015 Legal Marketing Association (LMA) Annual Conference in San Diego, CA, a three-day event that marked the 30th anniversary of the association and a record-setting number of attendees.
LMA is a non-profit association founded in 1985 for professionals involved in marketing and business development for law firms. Currently, there are 19 chapters with over 3,700 members in the US, Canada and 15 other countries. The annual conference drew 1,300 people to a variety of educational and networking sessions. Mulholland, a founding board member of LMA's Philadelphia Chapter, delivered a program entitled "Principles of Success in Being Part of a Law Firm's Marketing Efforts."
Jamie Mulholland has handled marketing and public relations for law firms for sixteen years, initially as the first in-house director of marketing for a southern NJ law firm and for the past ten years exclusively on a freelance consulting basis for small firms across the region.
A past president and current PR chair of the Philadelphia LMA Chapter, she was twice named to the "Best of" list for PR firms serving the legal industry by The Legal Intelligencer, the oldest law journal in the United States, and has written articles on business development and marketing for publications worldwide.