Jamie Mulholland Receives LMA Northeast Inaugural "Distinguished" Award
November 10, 2017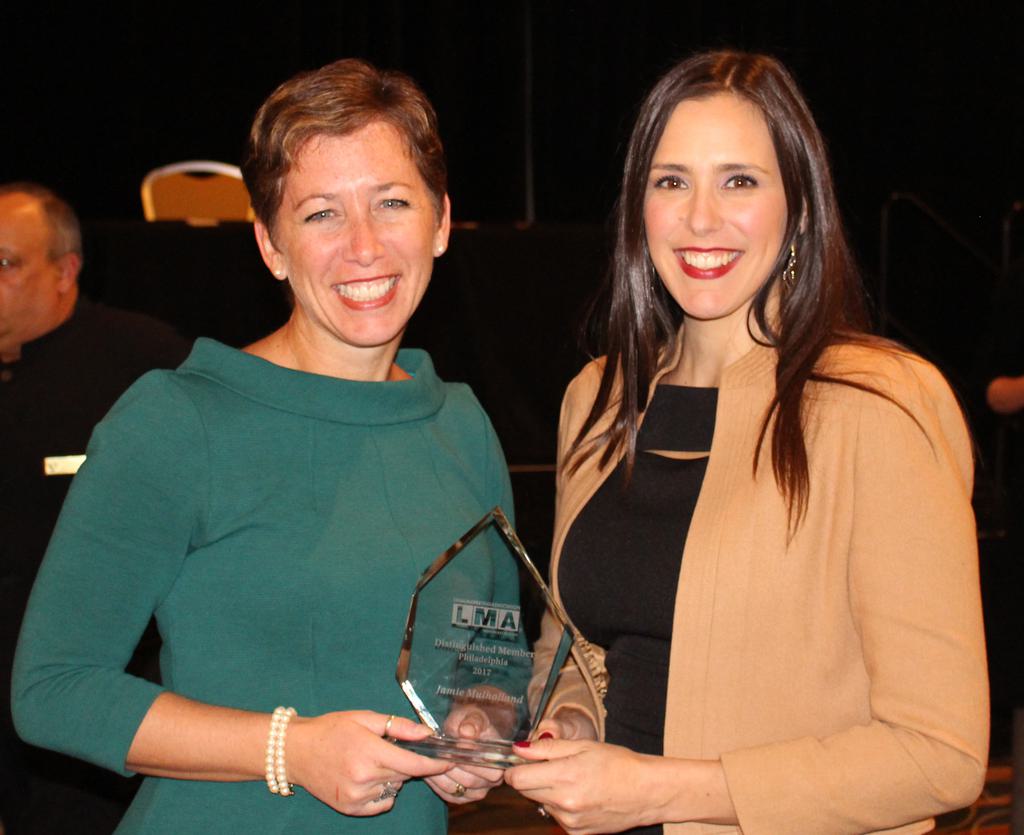 Jamie Mulholland has been given the "Distinguished Legal Marketing Professional" award from the Legal Marketing Association Northeast Region for 2017, the inaugural year of the honor in the region.

The award was established to recognize an individual who has made significant contributions to the legal marketing industry and consistently demonstrates the highest levels of leadership, innovation, and mentoring. LMA is an international association founded in 1985 for professionals involved in marketing and business development for law firms. LMA's Northeast Region was formed in 2017, representing the merge of the former New England, New York and Philadelphia chapters of the organization.

Mulholland has helped law firms of all sizes with marketing and business development initiatives for 18 years. She was a founding board member and past president of the LMA Philadelphia chapter, co-chaired the LMA Philadelphia one-day conference for both of its two years of existence, and was twice named to the "Best of" list for law firm service providers by The Legal Intelligencer, the oldest law journal in the United States.