Jamie Mulholland Moderates Panel of Professional Millennials
October 20, 2016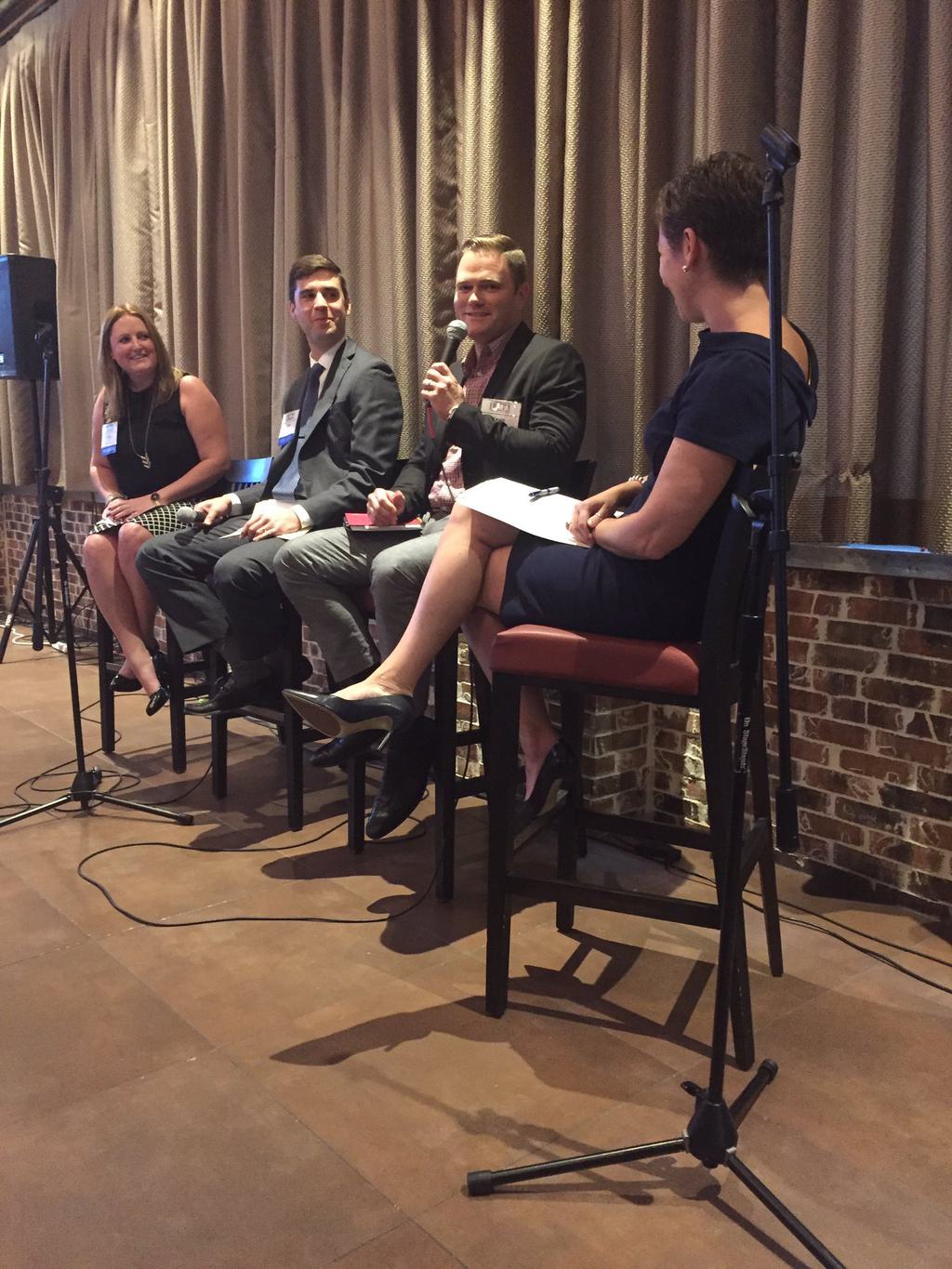 The panel included:
Kevin Bosshardt, Senior Manager of Marketing Operations, Saul Ewing
Amy Galie, Business Development Manager, Fox Rothschild, and
Timothy Lehman, Marketing and Business Development Manager, Montgomery McCracken Walker & Rhoads
The group shared lively, informative and, at times, humorous firsthand accounts of their trials and successes in advancing in a workplace where generational working styles sometimes run counter to each other. Topics covered included best practices in such areas as communication, technology, teamwork, and mentoring.
LMA is a non-profit association founded in 1985 for professionals involved in marketing and business development for law firms. Currently, there are 19 chapters with over 3,700 members in the US, Canada and 15 other countries. Mulholland is a founding board member of the Philadelphia chapter and has co-chaired both years of its successful one-day conference for legal marketing professionals in the Philadelphia region.